I'm your neighbor, a guy with a mobile shredding van custom-designed to provide affordable service to small offices and households at your location, whenever you need it. On-site, any day, any time.
Your needs and mine are the same: flexibility, promptness, and serious attention to special requirements. We must keep ahead of small nuisances before they become big problems and consume us. We don't have time to accommodate oversized providers who expect us operate at their convenience.
My mission is to relieve the stress of your accumulating paper headache. I do the work myself. You'll get to know me personally, without concern for any unknowns who might handle your stuff. I "get" where you're coming from and understand that your business or household functions uniquely. ISHRED4U exists to accommodate YOU–to make your life easier.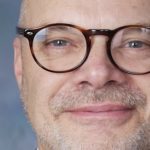 Stuart Carothers